The Importance of Enterprise
On behalf of Dublin City Council I am delighted to be involved with Local Enterprise Office in producing the "Guide to Enterprise in Dublin".
It is a valuable resource for people who have a business idea and are thinking about setting up a new business, or for those who already own a business. Dublin City Council is an important service provider and is involved in every aspect of the direction and future of the City. It offers sites for development, provides advice to bring development proposals to completion, and maximises economic development through a coordinated approach with other agencies. Dublin is the engine of the Irish economy. It is the centre of a creative economic region, which attracts, retains and harnesses creative assets and capabilities. Whilst the Dublin region has been successful in attracting many international firms such as Google, Microsoft and Yahoo, it is important to continue to encourage new enterprise in the City.
Dublin City Council is acutely aware of the importance of fostering entrepreneurship in our City to ensure future growth and prosperity. Supporting and encouraging entrepreneurs to realise the potential of their ideas is central to this. Entrepreneurship is a major driver of innovation, competitiveness and growth. It is the cornerstone of a modern economy, and the lifeblood of thriving local communities.
Dublin City Council will continue to work in collaboration with other agencies, such as the Local Enterprise Office, to encourage and support enterprise growth in our City. Finally, I would like to take this opportunity to wish you every success in your business venture.
Information on Dublin City Council's services and essential information for businesses is available on our Website www.dublincity.ie. Further Business information is available on www.dublin.ie/business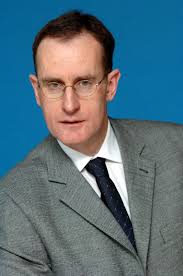 Owen Keegan – Dublin City Manager